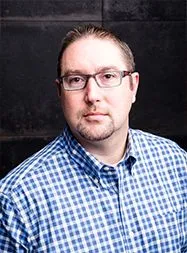 Doctor Wade Christiansen
Doctor Christiansen was born and raised in Lehi, Utah when it was still a small town. After graduating from the University of Utah with a bachelors he attended four years of medical school at Des Moines College of Podiatric Surgery in Des Moines, Iowa where he graduated with honors. Dr. Christiansen then continued his training with a 3 year residency in Tacoma, Washington where he was the chief resident. He specialized in forefoot and rearfoot reconstructive surgery, fracture care, sports medicine, and diabetic wound care.
He is an active member of the Utah Podiatric Medical Association, American Podiatric Medical Association, American College of Foot and Ankle Surgeons, board certified by the American board of Podiatric medicine, and is board qualified by the American Board of Podiatric Surgery in forefoot and rearfoot reconstruction.

Doctor Christiansen enjoys the outdoors, golfing, hunting, fishing, sports and spending time with his family. He and his wife have been married 20 years and have 5 children.
He is very happy to be raising his family and practicing medicine back in his hometown. He says he loves that Lehi offers big city conveniences but with a small town feel. Similarly he opened his own practice so he could offer quality time with patents instead of the hustle and bustle you find at larger practices. He offers state of the art treatments and surgery so patients can experience big city medicine but with small town feel.